5 Benefits of Teak Wood Furniture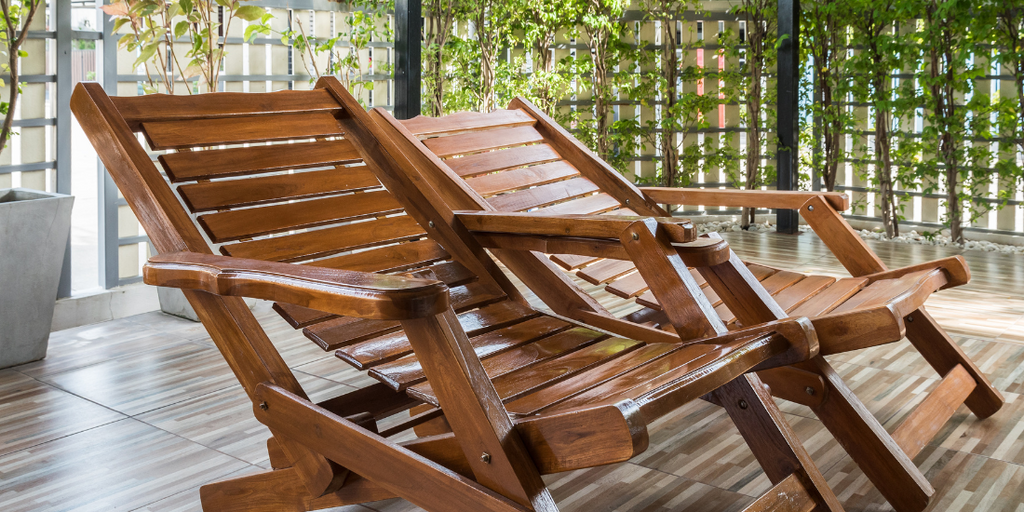 if you're looking for a touch of luxury, teak wood furniture may be the perfect choice for your home. Teak is a type of wood that is known for its durability and beautiful finish. It can add a touch of elegance to any room in your house. In this blog post, we will discuss 5 benefits of investing in teak wood furniture for your home.
1) Teak Furniture Is Water Resistant 
One of our most popular items online is our gorgeous teak shower bench. Adding a natural element to your bathroom, teak wood is the perfect material for a part of the home with high humidity, and that can become quite wet. This is because teak has a high oil content, meaning it's water resistant. In fact, it's one of the few types of wood in the world that repels water, which, when used for a teak shower bench, means your furniture won't warp or crack.
2) Stands The Test Of Time
Another key benefit of investing in teak wood furniture is that it is incredibly durable and can stand up to daily wear and tear. Teak has a very high density, making it resistant to scratches, dents, and other types of damage. This means you won't have to worry about replacing your teak furniture anytime soon. So if sustainability is something you're looking for, teak is definitely the way to go!
3) Teak Furniture Is Easy To Maintain
While teak wood is incredibly durable, it's also relatively easy to maintain. Teak can be oiled or stained regularly without requiring a lot of work on your part. And if you do decide to oil your teak furniture more frequently, the natural color will actually become even richer and more beautiful.
Plus, you have the added benefit that the items you buy in teak are highly versatile pieces that can be used both indoors and outdoors. So suppose you purchase a dining table but you're planning an outdoor celebration. Move the table outdoors for a family BBQ without having to worry about the teak furniture getting weathered.  
4) Pest Resistant 
If you live in an area prone to pests like termites, teak wood furniture is a great option. Teak contains natural oils that repel pests and other insects, making it ideal for outdoor use or to keep in areas prone to bug infestations. This is why teak wood furniture is used for elegant patios.
5) Teak Furniture Offers A Unique Look 
Finally, teak wood furniture can help you transform the look and feel of a room. Due to its strong structure and natural, rich color, teak furniture can instantly elevate the style of any space. Whether you're looking for a modern and sophisticated look or something more classic and timeless, teak is an ideal option that will help you achieve the aesthetic you have in mind. Adding a teak shower bench to a wet room can create a tropical and 'Bali' vibe. Whereas placing a large teak table in your living room can help give the space a clear focus and make way for dinner parties and family get-togethers. 
 So, if you're ready to add a luxury feel to your home, consider investing in teak furniture today, and feel free to explore our online collection.